Clear Aligners
At Horbury Dental Care we offer many different brace systems including Invisalign and Suresmile Clear Aligners. Clear aligners are almost invisible custom made plastic retainers which gradually move your teeth into the right place to give you a smile you can have confidence in.
Francois Vannerem and Harriet Willings are our dedicated cosmetic dentists. Both Harriet and Francois have undertaken extensive postgraduate training to enable them to provide reliable and high quality results for their patients. For more information and example cases please see our social media platforms.
If you would like anymore information please contact our treatment coordinator Louise Durber on 01924 211234.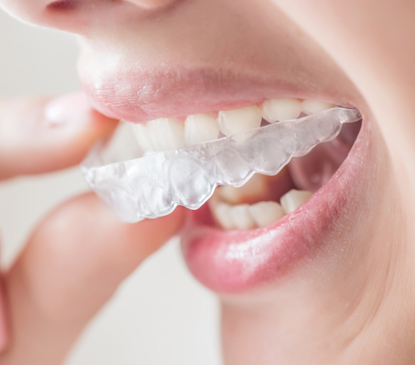 What are the benefits of Invisalign?
Fast acting treatment
Comfortable to wear
Clear to the point where they are practically invisible
Removable so you can eat what you want
Removable for teeth cleaning so it's easier to maintain oral health
Invisalign transforms your smile without disrupting your life
What is the Invisalign process?
Following the initial consultation a 3D computerised image of your teeth will be made and we'll be able to show you how we expect your teeth to move during treatment, and what your new smile may look like after treatment.
Your bespoke aligners will be created. You wear each set of aligners for approximately one – two weeks before exchanging them for the next set in the series. Your teeth will move little by little, week by week until they have moved to the final position.
You will need to visit your dentist once every 4-6 weeks to ensure that your treatment is progressing as planned, and you should wear your aligners both day and night. However, unlike the traditional fixed braces, you can remove Invisalign® aligners to eat, brush, floss and for special occasions.
The treatment generally takes between 9-15 months to complete and the number of aligners worn during the treatment will vary depending on your individual needs.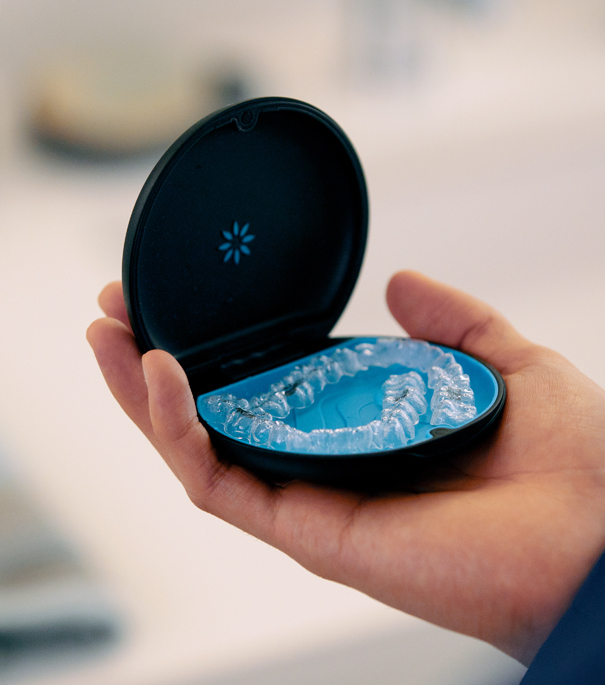 Try on a New Smile
Simply snap a selfie and see what you could look like with straighter teeth, in under 60 seconds.